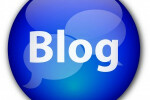 Welcome to the blog section of our site! After some time of prayerful consideration and conviction, we wanted to actually start a pastor's blog on the site, and maintain it with the frequency of posting at least one blog/article entry per month from one of us. All three of us will go ahead and post a couple ones each to begin, then will begin posting every month starting next month. You may not be thinking this, but people have varying thoughts and opinions about blogs, why to do them, etc, so we thought it would be helpful to you to at least share a little of our heart behind wanting to do one.
One reason comes from the need for ongoing pastoral teaching and guiding towards truth in all facets of life. We have the opportunity on Sunday mornings to preach and teach, and on Wednesday nights and in our community groups, but those times are often relatively restrained by time, so this blog gives us yet another medium, between Sundays and Wednesday nights and community groups to teach, admonish, and exhort the body.
There's also the perspective of counseling. There are hundreds, if not thousands of conversations that occur in a month just from the people that our church has an influence with. This isn't including how much we individually, unknowingly communicate through social media. Our responses in conversations, our statuses on Facebook, our advice to a coworker's many life problems all inform others about their thoughts, desires, and actions. We counsel people on what they ought to be concerned with by what we talk about most. We counsel people on what to value by the way that we spend our money. And we counsel people on priorities by what we do with our free time. Counseling comes in many forms and not just in a sit down session in an office. Therefore, we are in need to be well trained on how to counsel others with our words and lives, or in other words, how to minister to people. In Ephesians 4, we see that our role as pastors, and leadership in general, is to "equip the saints for the work of ministry" (Vs. 12). As pastors, we eagerly look for opportunities to fulfill this role of equipping our body to be able to minister the gospel truths to others well. Therefore, we have decided to start a blog where we will write responses to biblical and cultural issues that are pressing to our faith family and the world.
We love you, we want to be helpful, and we want to see fruit in your lives for the glory of God. We're very grateful to have the opportunity to seek to do just that through this blog, and hope you'll take serious the call on your lives to know God and make Him known, so we pray you'll utilize every inch of the content you'll have here for that very purpose.
- Jat, Patrick, and Mat